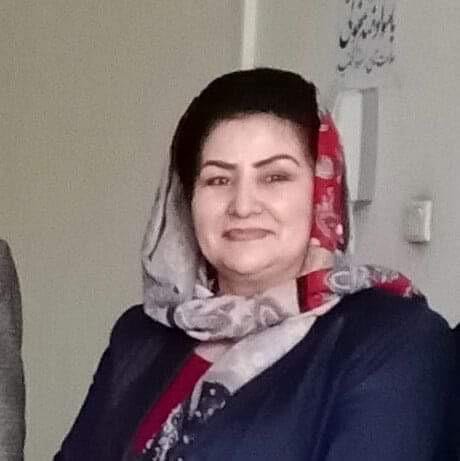 Aziza Sarmast – Project leader
Aziza Sarmast is an OSUN TSI scholar working as a TSI fellow at Bard College in Berlin since March 2021. She graduated from Zarina high school in Baghlan province of Afghanistan in 1980 and got her degree from Kabul University department of engineering. Throughout her professional career, Aziza has traveled to many countries, namely: Japan, India, Pakistan and Germany for professional development workshops. She has previously served as the manager in the engineering department at National Radio and Television of Afghanistan (RTA), project facilitator at JICA projects that were implemented at RTA and has led many national and international projects for women's rights in Afghanistan. One of Aziza's most nobel works include, homeschooling women and girls during the Taliban rule in Afghanistan between 1997 to 2000. She was providing basic knowledge of reading and writing to Afghan women as well as teaching them tailoring skills through which they could find a source of income. Aziza was forced to leave her job, her home, family and friends in order to reach safety. She was rescued by the TSI program of the Open Society University Network and is now an active member of the BCB community. Aziza launched the project "Voices of Afghan Students Across the Open Society University Network" as a way to share the stories of students who had to take a very difficult journey to be able to continue their education and to reflect on the importance of the OSUN support for this group of students. She was able to launch this project with the support of OSUN and the BCB Afghan students and other faculty and staff.
Sultana Taib
Sultana Taib is a junior student of Economics, Politics and Social Thought, studying her second bachelor's at BCB. She is a transfer student from The American University of Afghanistan, where she was employed and a student. She was evacuated to Germany on 25th of August 2021 from Afghanistan. Sultana has more than 8 years; professional engagement with students at various academic institutions such as American University of Afghanistan, Kabul University and Lincoln Learning Center Mazar through US Embassy and USAID Funded Projects. Beside her studies, she advises a group of Public and Private University students from her hometown to enhance their educational capacities while building basic professional skills. She aims to be part of a positive impact through online platforms to university students in Afghanistan who are deprived of extra-curricular resources after collapse.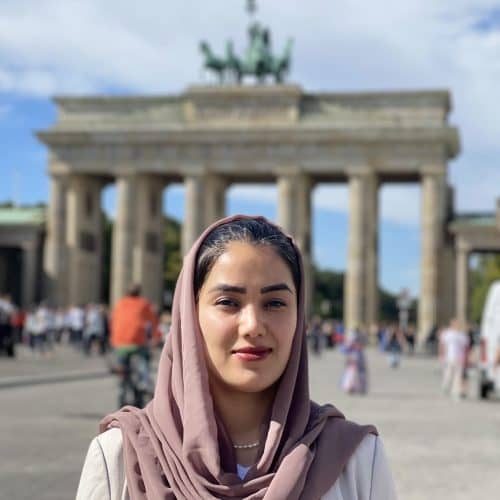 Attila Noyan – Editor
Attila Noyan is a third-year student pursuing a Bachelor of Arts in Humanities, the Arts, and Social Thought at Bard College Berlin. He concentrates on Ethics and Politics and is also interested in History. Prior to starting his studies in Berlin, Attila worked as an On-Screen Presenter for a national project by Afghanistan's Ministry of Education in Kabul. The project, which was administered by AMR, a private research and production company in Afghanistan, focused on improving the quality of education by introducing modern ways of management and delivery to school teachers and headmasters. Simultaneously, Attila was an Honors student of Political Science and Public Administration at the American University of Afghanistan. However, upon the Fall of Kabul to the Taliban, he had to quit and leave his country. Later on, Attila was admitted to Bard College Berlin as a transfer student. Back in Kabul, Attila was also immensely engaged in social and cultural activities. Attila says, "I have set my heart upon returning to Afghanistan and contributing to its development. That's all I want."
Omer Fallah Sarmast – Project photographer / Assistant
Omer Fallah Sarmast is a freshman student at Bard College in Berlin. He was born and raised in Afghanistan. His professional career began in 2014 when he was only 10 years old and was in grade 4th of school. He was presenting a radio show for children focusing on Civic Engagement. He graduated from Omid International High School in Kabul in 2021 just a little earlier than the fall of Afghanistan to the Taliban Rule. Omer previously has served as an editor and animator at Zawia Media Production Company in Kabul Afghanistan. Omer then had to flee the country because of his involvement in media and animation work that focused on women and youth's right in Afghanistan. In September 2021 Omer left everything to reach safety and continue his education. Ever since he reached Germany and started his undergraduate studies at BCB, he has been part of many extracurricular activities and has implemented his own Civic Engagement project at BCB "Voices of Afghan Students at BCB".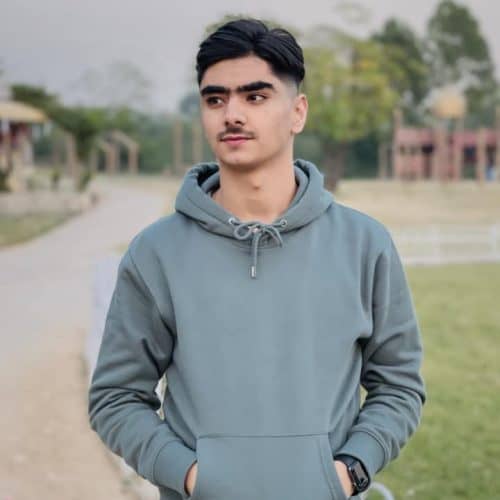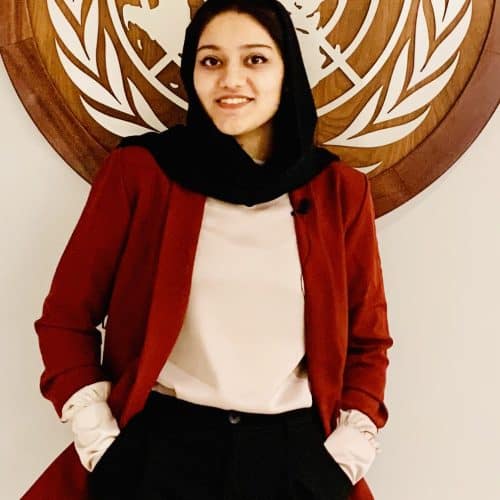 Aisha Khurram
Aisha Khurram is the former Afghan Youth Representative to the UN, she was pursuing her undergraduate studies in the department of law and political science at Kabul University, she had one month to graduate when the collapse of the Afghan government happened in August 2021, after the Taliban took over power, she fled Afghanistan and has been living in Germany since then. She has now started her studies by receiving a scholarship at Bard College Berlin, where she will be able to continue and complete her education.
Aisha was a peace activist in Afghanistan who advocated for the meaningful participation of Afghan youth in the Afghan peace process by co-founding national youth consensus for peace and being a member of young female peace mediator initiative of KAS Afghanistan.
She is now working as a project assistant with Kinderberg Organization in Afghanistan and voluntarily leading the regional activities of Tertiary Refugee Students Network.